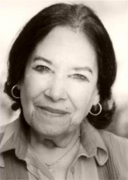 Fadwa Touqan, née le 1er mars 1917 à Naplouse et morte le 12 décembre 2003 à Naplouse, est une poétesse palestinienne célèbre dans tout le monde arabe sous le nom de « poétesse de la Palestine ». Elle est l'une des rares voix féminines de la poésie palestinienne.
Fadwa Touqan a souffert en tant qu'enfant non désiré dans sa famille traditionnelle, avec un père despotique et une mère soumise. La poursuite de ses études lui a été refusé et cette situation l'a probablement poussée à fonder plus tard, à Naplouse, un centre de recherche sur la situation des femmes. Son frère, le poète Ibrahim Touqan, l'initie à la poésie et lui apprend les règles de la prosodie arabe classique.
Ses premiers écrits sont des élégies funèbres, où elle conjugue au féminin les thèmes du romantisme : la nature, l'amour, la solitude, la tristesse, le désarroi, etc. Après la guerre des Six Jours de 1967 et l'occupation de la Cisjordanie et de la Bande de Gaza, sa poésie s'oriente vers des thèmes plus nationalistes.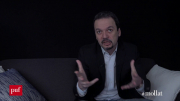 Benoît Tadié is a lecturer in English and American literature at the University of Paris III-Sorbonne Nouvelle. His research focuses on three areas: the American detective novel, Anglo-American modernist journals (from 1900 to 1939 approximately) and the work of James Joyce.